Kverneland Group celebrates being a part of the Kubota Group for 10 years
This December, Kverneland Group celebrates 10 years in the Kubota Group, being the Business Unit Implements in Kubota Holdings Europe.
Since the acquisition by Kubota Group in 2012, Kverneland Group has successfully grown the portfolios of its implement brands, by supplying Kubota Implements to the Kubota dealer network, whilst continuing its long-term sales and distribution channels for the Kverneland and Vicon brands.
''This celebration is a great milestone and a solid confirmation of the existence, the vision, and the future of Kverneland Group'' says Arild Gjerde, Executive Vice President, Sales & Marketing. '' Having Kubota as our industrial owner provides a long-term commitment to the industry, business partners, and customers, but also nourishes synergies, such as Supply Competencies - Kubota Production System, critical mass, and joint developments".
Kubota and Kverneland Group are closely collaborating in the development of smart system solutions for Tractor + Implement, such as TIM (Tractor Implement Management) and Telematics, driving joint developments in automation and digitalisation in agriculture.
Kubota's global strength and infrastructure
Today, Kverneland Group supplies a Kubota implement range to the Kubota dealer network, driven to grow and strengthen the agricultural position of Kubota's dealer and distributor network. Kubota Implements have been launched in 22 European countries covering close to 90 % of the EU Implement Market in value. Outside Europe, Kubota Implements are available in the US, Canada, Australia, and South Africa.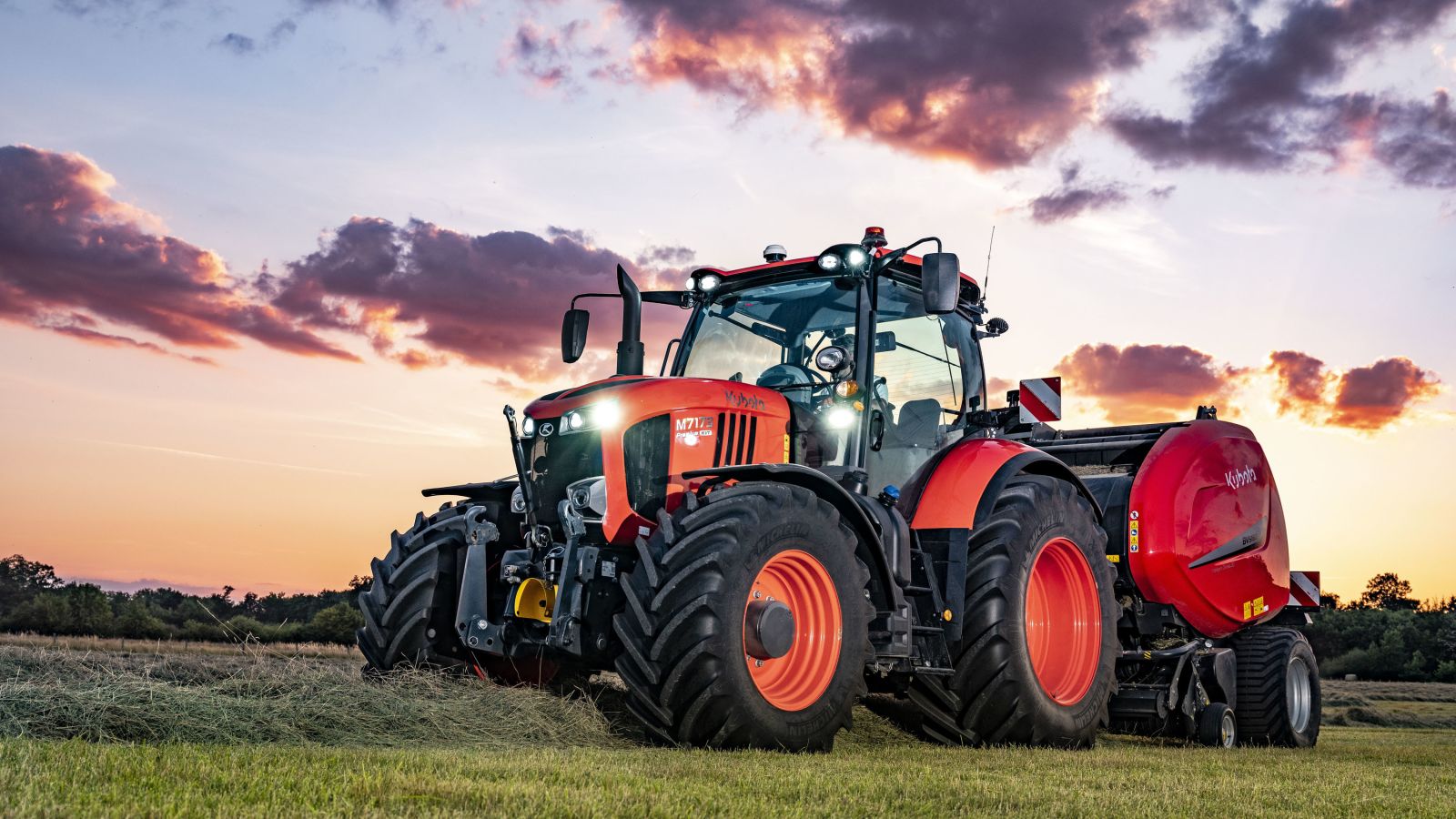 Kverneland Group looks forward to the future, continuing to be a part of the Kubota Group, providing customers with the latest innovations of implements in the agricultural business.
To download the Press Release as PDF; click here
8 December 2021