Kverneland Group and Kubota Corporation acquires Phenix Agrosystem
Kverneland Group and Kubota Corporation are entering the growing market for mechanical weeding by acquiring French manufacturer BC Technique known as Phenix Agrosystem
On January 31, 2023, Kverneland Group acquired 100% of the shares of BC Technique S.A.S. Company (France). A leading producer of tine harrows, inter-row cultivators, rotary hoes, and guidance interfaces that are sold under the Phenix Agrosystem brand. These products help customers to cultivate and control weeds in an effective, precise, and consistent manner and are very suited for the future of sustainable farming.
Mr. Kamada and Mr. Bounon signed 31.01.2023 the official share purchase agreement between Kverneland Group and BC Technique, Phenix Agrosystem
By adding these important products to the portfolio, Mr. Yasukazu Kamada, President and CEO of Kverneland Group, is happy to affirm that the Phenix Agrosystem products are further strengthening the strategic commitment of Kverneland Group and Kubota to deliver sustainable arable farming methods. "There are synergies in bringing the product systems and solutions from these two companies together, and thereby also valuable benefits for the distribution partners and farmers."
Read the full press release here.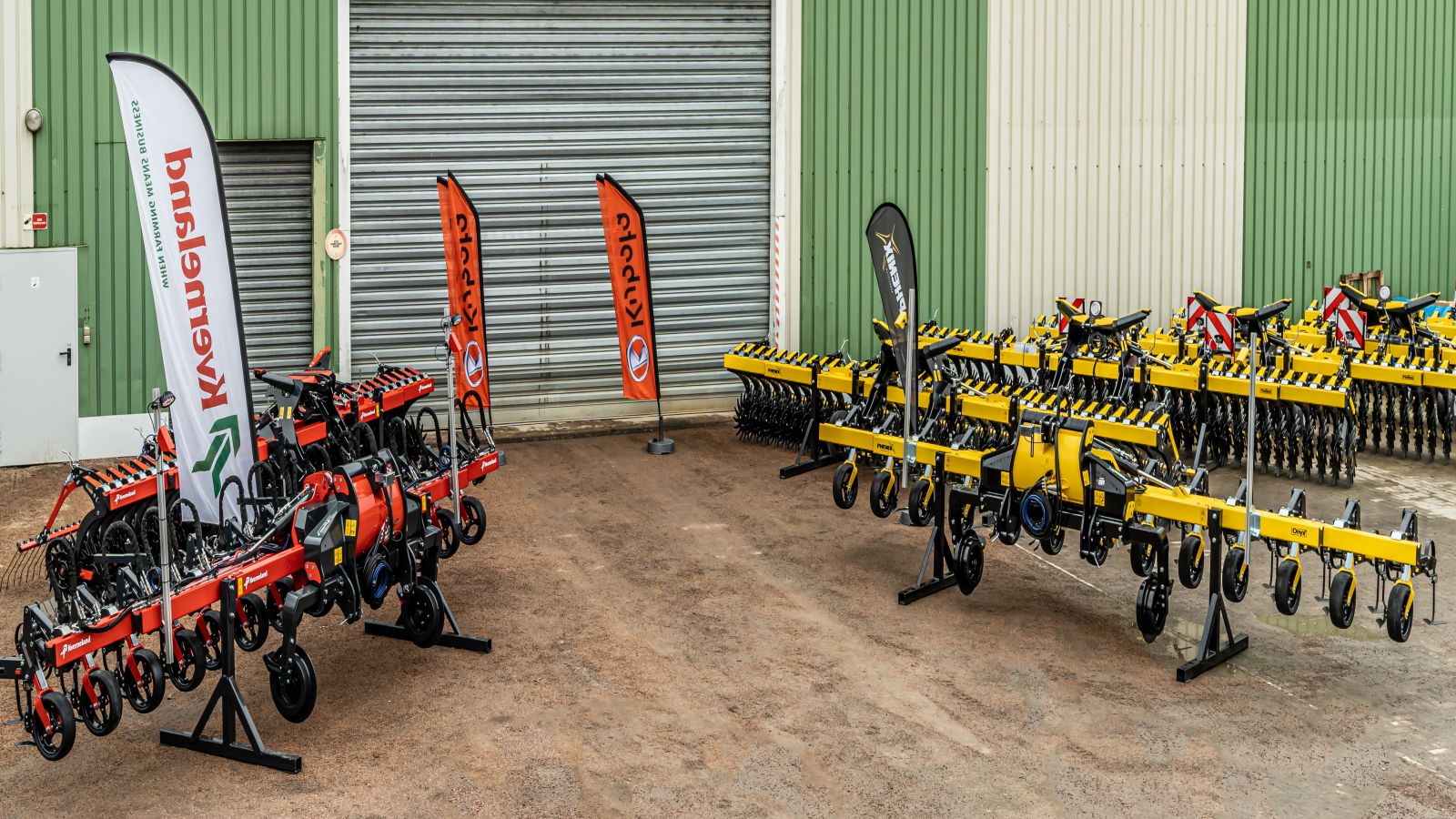 Phenix product portfolio will be available in Kverneland brand, in the front the Inter-row cultivator Onyx and the Rotary Hoe Helios in the back
For further information please contact:
Lars Rotseth - Kverneland Group, EVP Arable System Division,
lars.rotseth@kvernelandgroup.com
Arild Gjerde – Kverneland Group, EVP Sales & Marketing,
arild.gjerde@kvernelandgroup.com